Why Us

We at Metalogic consistently strive to supply the best quality galvanized steel coils/sheets, corrugated roofing sheets, prepainted galvanized coils/ roofing sheets and others. The best part is that our range of products is offered at the most competitive prices in the market.
Our manufacturing & Service facilities are equipped with international standard machinery and we use advanced technology and state-of-the-art infrastructure to offer world-class products.
Here are some of the reasons we think you should consider while choosing Metalogic Products & Services.
Quality Comes First
Our products are the highest quality, affordable, and drives desired results for you. Most importantly, we are not any other typical company that compromises on the quality and well-focused on making things work for you.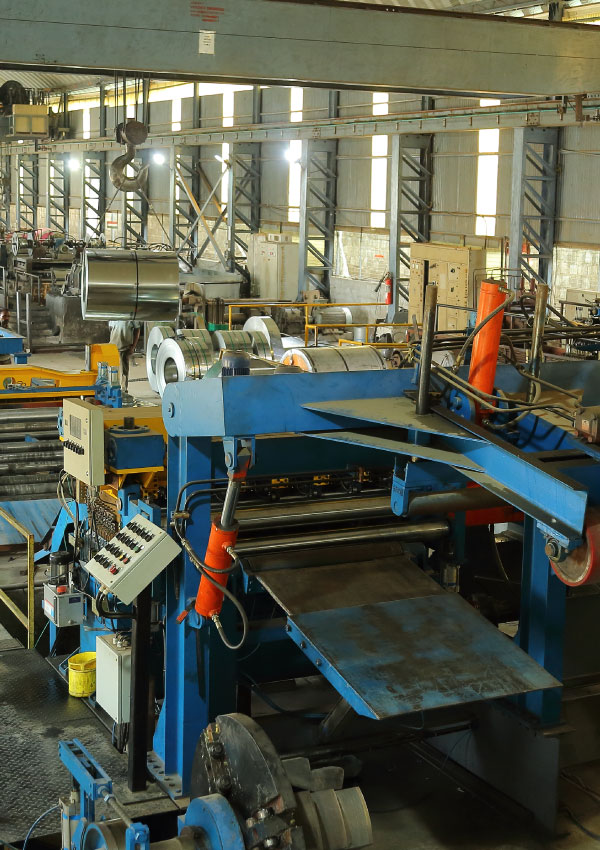 Place We Camped Permanently / Our Location
We are located at a strategic point easily accessible on the National Highway-7. It is only 1 km away from NH-7 road. It is around 3km from the New Steel City project and within the proximity of the existing iron market (about 15km). We have a full-fledged manufacturing & Service units in Hyderabad.
Operational Facilities
We are equipped with the best machinery in the industry to facilitate steel coil solution of premium quality. Our facilities are located in a sprawling 2,20,000/sq ft area surrounded by 6ft to 10ft compound wall with two gates and covered area of 18000 sq ft. We are also equipped with 6 Modern cranes, a 30/m.t EOT crane and a 7/m.t hydra crane to match the modern manufacturing requirements.
Production Capability
Our facilities are equipped with a Complete coil processing Units to cater to our esteemed customers.
Cut To Length unit can process coil cutting up to 100/m.t. per day with a width of 1600m and thickness of 0.15mm TO 3mm
Slitting Line can process up to 200/m.t per day with a width of 1600mm and thickness of 0.30mm to 2.5mm.
Rollforming, bending, flattening units together can process 50/m.t per day with the thickness of 0.30mm to 2.5mm
Overall, we are equipped with ranges of machineries that can process upto 350/m.t. per day with a chosen specifications for the Steel Coils.
Our Expertise
Our own in-house team of experienced engineers and designers are well versed with advanced manufacturing techniques and design software. This ensures our customers avail both designing and manufacturing under one roof. In addition, we have a stringent quality control team to ensure every item packed in our unit is free from any manufacturing defect and is of premium quality.
To meet the ever-growing demand for our products, we have planned to extend our units in smililar facilities acorss Telangana & Andhra Pradesh.